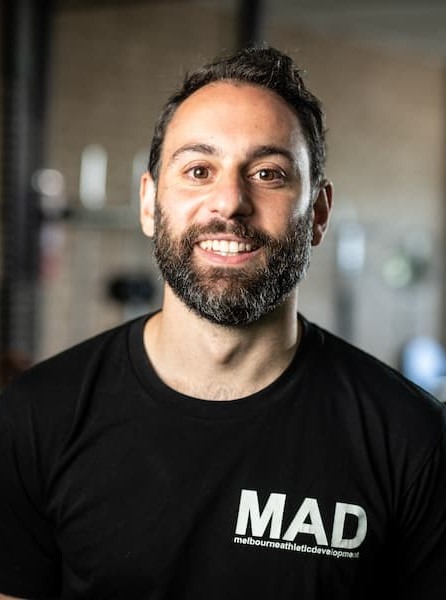 John Nicolosi
Director (B.Physio, M.ExSci)
John uses an integrated approach by combining tertiary education in physiotherapy, strength and conditioning, biomechanics, motor learning and sports coaching. He currently coaches and or facilitates the performance and health management of international level sprint and long jump athletes in the optimization of performance and injury management. John specializes in sports injuries, and athlete performance management. John is the head coach of the MAD Track Team.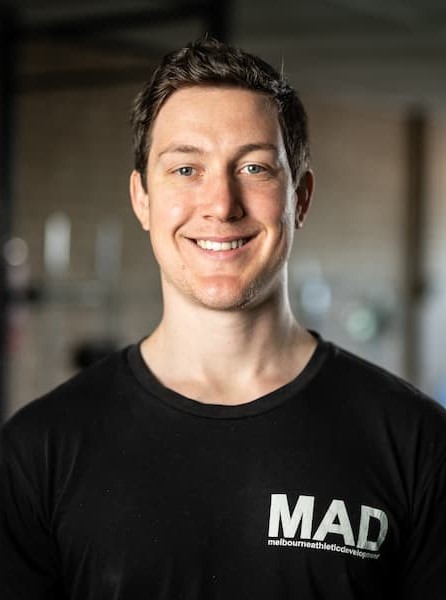 Jack Williams- the team
Director / Head of Education Services (B.Physio, M.ExSci)
Jack is a principal clinician at Melbourne Athletic Development. Jack has continued to study other fields since completing his physiotherapy degree, including completing his Masters of Exercise Science, a three-year yoga apprenticeship under the guidance of Duncan Ewing (Founder and Principle of Yoga Arts Academy) and coursework in functional medicine. These skill sets have allowed an expansion of his clinical framework. Jack is our senior Musculoskeletal Physiotherapist and Clinical Educator. Jack also works in a teaching role within the La Trobe University Physiotherapy Program.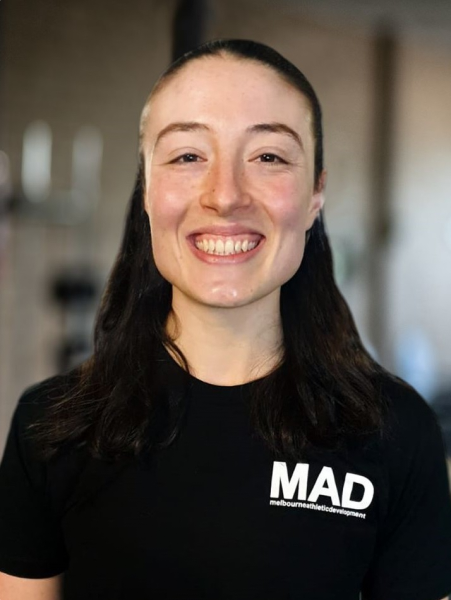 Lydia McCloskey
Physiotherapist (B.Sci, D.Physiotherapy)
Lydia joins the team as a Physiotherapist in 2021. She brings unique experience to her role, as a clinician and elite athlete (national level weightlifter). In her clinical roles she has worked across multiple sports including rowing, A-Grade amateur football, hockey and weightlifting. Her experiences have given her expertise in Sports and General injuries and health management of patients and athletes from school age through to masters athletes. Lydia uses her skills of physiotherapy, strength and sports coaching to assist with orthopedic, spinal and musculoskeletal injury management.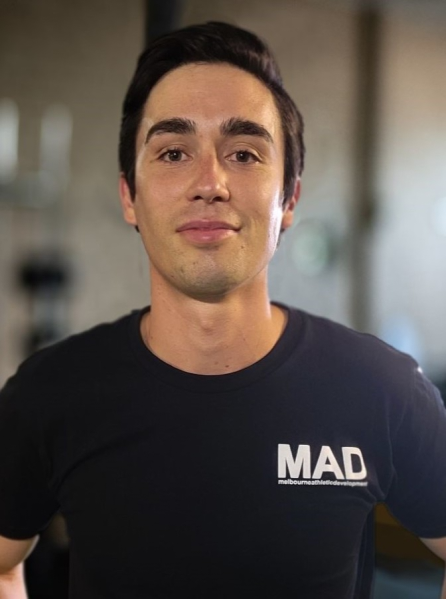 Dominic Blond
Physiotherapist (B.App Sci, M. Physio)
Dom joins the team as a physiotherapist following a career as a clearance diver in the Royal Australian Navy for 9 years. Dom's experience in high intensity, physically demanding environments and an unlucky run with injuries spurred his interest in the mechanics of the human body and led him to pursue his passion in physiotherapy. As a keen tennis player and runner himself, Dom enjoys treating athletes and active patients, helping them manage and reduce injuries and to excel in their performance by creating customised training and rehabilitation programs. Dom is committed to evidence based practices and has a holistic and balanced approach to pain and injury management. Dom's interest in running has made him one of our running injury specialists.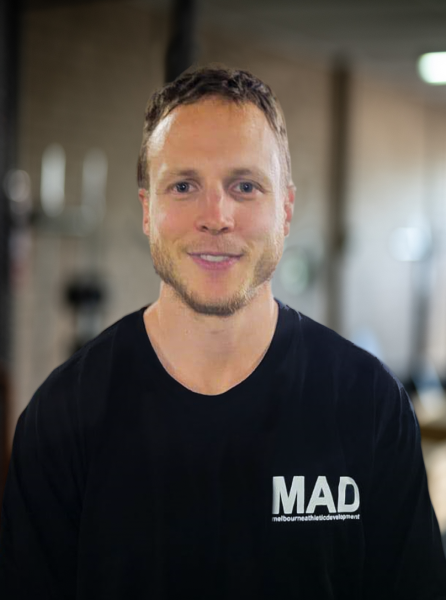 Tom Templeton
Head of Sports Performance Training (B.ExSci)
With extensive coaching history across adult and youth sports preparation from MMA, rowing, hockey, football and track and field, Tom brings a wealth of knowledge and experience to this role. As an accomplished track and field sprinter Tom is able to use his own athletic experience to working with our athletes both at a team and individual level.He uses these skills to assist in his sports team, strength coaching and online sports performance coaching.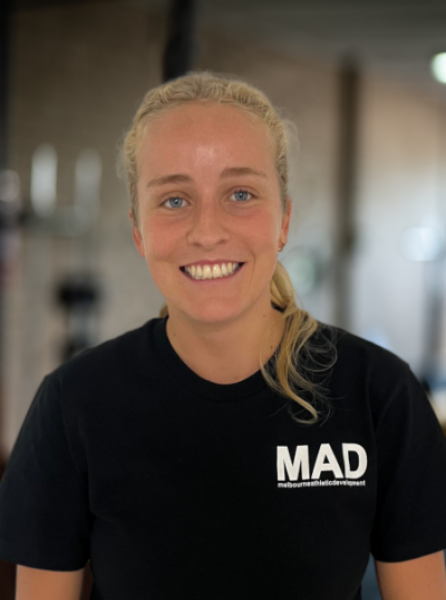 Georgie Macdonald
Physiotherapist (B.App Sci, M. Physio)
Georgie joins Melbourne Athletic Development as our latest member to the physiotherapy team. With experienced working amateur and professional football (AFLW) and now a physiotherapist with Carlton VFLW, along a background as a middle distance track and field athlete Georgie has developed skills in acute injury management, sports and running injuries. She uses this knowledge to assist with orthopedic, spinal and musculoskeletal injury management.
We work closely with you using state of the art equipment to Assess, Diagnose and Rehabilitate your injury to return you to activity as soon as possible
Strength and Conditioning Classes
We work closely with you using state of the art equipment to Assess, Develop and Coach you to improved physical performance and health.
We work closely with you with a unique framework to Assess, Develop and Implement tailored flexibility training to enhance your range of motion, reduce pain and improve movement capabilities.
If you want to build robust physical health, enhance strength, flexibility or speed then this application has programs that can build any and all of those areas all from the convenience of your pocket.
Running and Physical Performance Assessments
If you want to get a better understanding of your performance. We work closely with you using state of the art equipment to Assess, Develop and Implement a plan to improved physical performance and health through our strength and running assessments.
Subscribe to our newsletter to get news, updates and our latest content.